Let's think about
how we got here.
When the Internet first hit marketing
we did what people always do when
they start playing with new media.
We took what we were good
at doing in old media and then
ported it over to the web.
And our
whitepapers
look like,
well,
whitepapers.
What we didn't do was get good
at using digital media to do the
things only digital media can do.
So just when we need new
ways to tell our stories,
it's important we realize…
Our 'better way of doing
things' is staring us right
in the face.
Because a screen is so much
more than just digital paper.
A screen can suck you in.
It has physical character
when we want it.
And digital freedom
when we need it.
It can send
different readers in
different directions.
Pick a route
So you can say one thing to
one group and another thing
to another group.
It can follow your
story all the way down
into the weeds.
So you can let some of
your readers drill deeper.
That might seem like
a nice-to-have.
But when you tell your reader they
can drill deeper, you're telling them
your story's worth a deeper dive.
And rewarding them
for wanting more.
A screen can even make
the marketers behind it a
whole lot smarter.
This is all the
data generated
by you, right now.
Cool, right?
Go on, move
your mouse around.
Mouse-X: 000
Mouse-Y: 000
Elapsed time: 0
Total slides read: 0
Total unique slides read: 0
Slide child position: 0
Slide clicks – random: 0
Slide clicks – targeted: 0
Slide position: 0
Slide url: 0
Time on previous slide: 0
Average time on slides: 0
Put simply, a screen gives us
everything we need to blow our
reader's socks off.
Make no mistake:
our listicles and whitepapers
and blog posts and eBooks
and slideshares and case
studies all do important jobs.
But in our bid to standardize
and industrialize content
marketing – we've fallen into
a dangerous trap.
We've made it predictable.
And
predictable
will
never
beat
surprising.
If we want our stories
to be surprising,
our storytelling needs
to be surprising too.
So let's use screens
to do what only screens
can do.
So our audiences
can appreciate what
only we can do.
"The old way of doing things made sense.
Until the world changed.
Now there's a new way of doing things.
And it makes a lot more sense."
This is a Velocity String.
It's a format we've been working on
to tell more engaging B2B technology stories.
We're pretty excited about it.
It's based on the open source framework
Reveal.js and it combines deep interactivity
with granular measurability to give B2B
marketers the swagger their stories deserve.
(We can even get a
form in this thing.)
Some strings we've done for clients
Thanks for stringing.
Go on… share this sucker.
(make our day)
Copy embed code

Copied to clipboard!
There was a time when just telling your innovation story was enough. But when the world's drowning in a flood of innovation stories, we need to start thinking about new ways to tell them.
It's an example of a new format we've developed called a Velocity String. You can read all about it here, when you're done: A New Content Format.
We'd love to hear what you think – comments welcome. (And extra karma points for sharing.)
Enjoyed this article?
Take part in the discusion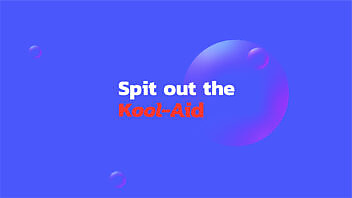 Spit Out the Kool-Aid
Drinking the Kool-Aid may be the single most undermining dynamic in B2B marketing. Let's fix that.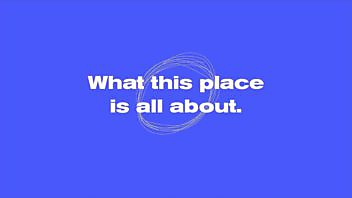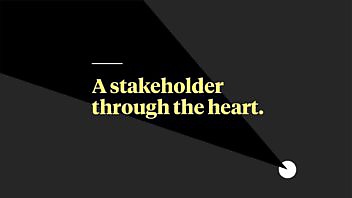 A stakeholder through the heart
Great ideas aren't enough. You need great ideas that survive the infernal/internal review process. Here's how to actively manage your stakeholders so…